Hellllllo, readers. Hope you're having a brilliant Tuesday. As you know I bloody hate Tuesday's but I actually reaaaly like writing these posts and this one is definitely one to make you smile. This week for The Broke and the Bookish the task is to suggest television series for a book character you love – I'm picking Amber from the chocolate run. #ENJOY
Orange is the new black
I mean it's a classic! If you haven't read the book then Amber actually works and adores films and I really think that OITNB has that feel to it. It's a bit of a bloody blockbuster isn't it? I think although Amber likes classics she would want to keep up with this series which is SO HOT RIGHT NOW.
House of Cards
 I think me and Amber would be best buddies, and I adored this so I think we could re -watch all of this together? Although she would have probably seen this because it's good.
GOtham
This is a new series for me that my sister suggested and I haven't got round to watching it yet. I've watched the first ten minutes this morning and I thought it looked fantastic but I had to leave for work #noooooooo.
Maybe we could start this together? Me and ambs.
New Girl
 I feel this is a series that all females must watch because not only is Jess JUST LIFE, but Nick is my utter favorite. Amber watches a lot of really important films whilst she's at work and it's really stressful at times. I think this would be the perfect series for Amber to relax to.
How to get away with murder
This series is just PERFECTION. Highly recommend that you watch this and that includes Amber. This series is such a binge watching fest and NOW I WANT TO GO BACK AND WATCH IT.
Stranger things
Amber actually loves sci-fi, supernatural based things and although I'm not sure I'm going to enjoy this because I think it's a bit creepy I think she would be engrossed. Maybe her and Greg could snuggle up on the sofa and watch this and eat hella chocolate.
GILMOre GIRLS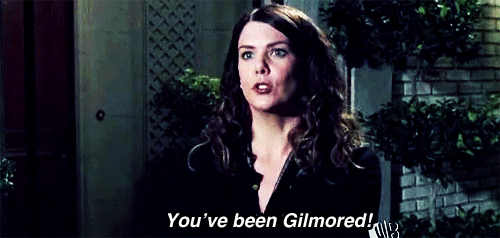 #CLASSSSSSIC. Amber should and would love this.
SHERLOCK &
BROADCHURCH
Both of these television series are just perfection –  I absolutely adored Broadchurch and Sherlock. Both have such brilliant filming and I think Amber would really enjoy pulling this to pieces, especially Broadchurch.
THE MAGIC SCHOOL BUS
Finally, Amber sometimes really struggles with her childhood and I think this would be a really sweet programme for her to watch when she just needs to snaffle some chocolate after having a mini argument with Greg. Every girl needs a throwback.
There we go, ten fantastic series that you should watch and Amber should definitely watch with me. I would ADORE watching these with Amber and getting to know her better because she's bloody fantastic.