Hellllllo reaDERS,
Hope you're well on this lovely Friday – it's been a crazy couple of months for me, and I've been super excited about lots of things; yes there are ups and downs, but for some strange reason I think 2016/2017 might be the year/s I sort my life out – maybe. By sort out, I mean just feel more confident and happy and just get my life moving in the right direction and maybe play less sims? Just a thought – anyway without more rambling; THE TAG.
Also I found this on Spines and Covers – GREAT BLOG; GO CHECK OUT.
QUESTION 1
If you could invite one author and one of their fictional characters to lunch, who would you invite and what would you serve them?
I think I would invite Caitlin Moran and Johanna Morrigan; I would love to have learnt more about her. As a recent reader of Moran everything I've read by her, whether a book or an article, I've not only connected with, but wanted to learn more about. Chatting about feminism and all that jazz would be pretty awesome.
We would have double bacon cheeseburgers and mac n' cheese. Yes please.
QUESTION 2
What book do you wish the author would write a prequel for?
I think maybe 'The Great Gatsby by F. Scott Fitzgerald; we get to hear so much about the life of Gatsby but I think it would so goddamn cool to really get to know Jay and all the mischief he got into!
QUESTION 3
Which two characters (not from the same book) would make a good couple?
I think Cath from "Fangirl" by Rainbow Rowell and also  Neville Longbottom from Harry Potter; may be a little odd because my OTP is Neville and Luna? But I think these two could work.
QUESTION 4
If you ran into your favorite author on the subway and only could say one sentence to them, who is it and what would it be?
Not my favorite author (because I don't have one) but I think I would just thank Dorothy Koomson for her book The Chocolate Run; that book is just, perfection and it's pulled me out of some many reading slumps over the years. It's been a real life saver and one I can't imagine never reading.
QUESTION 5
What book made you a reader and why?
Lots and lots of books have made me a reader; I think as a child I really loved, the younger reader versions, such as Dracula and Treasure Island, from this I think I really developed and started reading more books?
I think two books that stick in my mind are; Georgia Byng's Molly Moons incredible book of hypnotism and the Judy Moody books by Megan McDonald – these two really made me interested in books and reading more and more at an age where I think, I could have lost interest.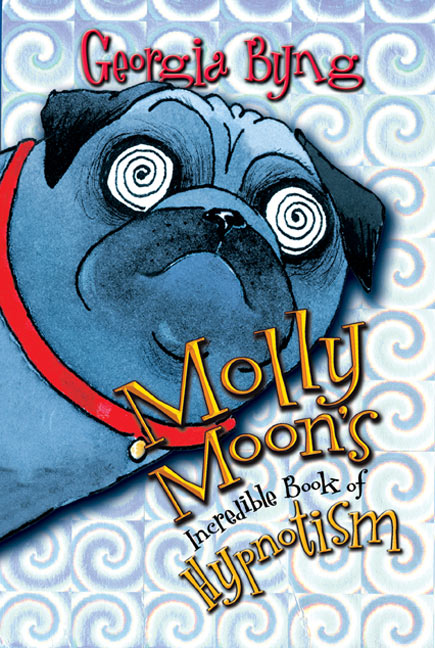 QUESTION 6
Incendio!
Your bookshelf just caught fire. Show the book you'd save.
I think the book I would save is T's copy of 1Q84? I've had it a little while now, cause I still haven't finished it but when I said to T I thought I had lost it, he had a little meltdown so I'll pick that. To be a nice human.
QUESTION 7
Which dystopian world would you want to live in if you had to choose one? Why
I think I like the idea of living in one of the districts in the Hunger Games; for some reason it really appeals but I'm not quite sure why.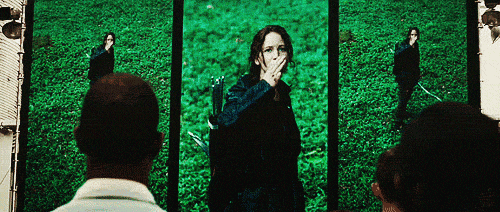 QUESTION 8
What is your most epic read of all time?
Naaaaaaah, I couldn't pick one! I do have six books I think  I recommend to all people to read because they are my favourites and they've been in my top ten over and over again. They're all books that always put a smile on my face and that I just really enjoy reading.
So there we go! Really enjoyed this tag and got to mention a lot of books I haven't mentioned as much before maybe? Book tags always seem to move towards favourite books so if any one fancy tagging me in something completely different – let me know.
Today I tag everyone with a T in their last name (or anyone who wants to complete the tag.) AS always I love reading your answers so if you do complete do link back and let me know!