Heeeeelllllo readers, hope you're well! Today's post is a little disappointing but I reaaaaly wanted to use today's post to have a bit of a moan. Today's post topic was as below, so there was a lot to work around.
10 Of My Most Recent 5 Star Reads (Or Ten Of The Best Books I've Read Recently if you don't 5 star stuff…or you could do 5 of my latest five star reads & five of my most disappointing or 1 star reads)

I have decided, to have a bit of a moan about a number of books that left me feeling a little cold. So without delay – ON TO THE LIST.

Oh, this book – I can't believe how disappointing this was. I think it was the reviews I saw, I mean you can see the one's on the front. It was good but I was expecting it to be funny and laugh out loud and it was actually a cynical type of funny. Not quite what I was expecting.

Oh this book was JUST SO BAD. Not only did the main character make a royal mess of the crime that was being investigated (the beating of her fiancée's brother) but she could barely make a sensible decision throughout the entirety of the book – oh my life. See my whole review here.
This book was SO CONFUSING AND MESSY. It follows the relationship between Jake and Desi who after an evening of unprotected sex (STILL SO ANNOYED AT THIS,) Desi finds not only that she is pregnant but that her and Jake are working in the same workplace (DUH, DUH, DUHHHH.) This sounds interesting but it really fell flat #sadface.
These are allllll really recent books which makes me really sad. 2K16 hasn't been my best start im terms of reading unfortunately. This book had great potential which surprised me but unfortunately it just didn't mesh properly. The characters were good but the plot didn't make sense at all times and a lot of the decisions made little sense – #notcool.
I've been writing a funny series of reviews of these books; the 'his indecent lessons,' and it's been a lot of fun writing them but if I'm honest the books haven't been remotely good. The sex scenes are the only thing they really have going for them – the rest is over worked, laboured and ridiculous mush.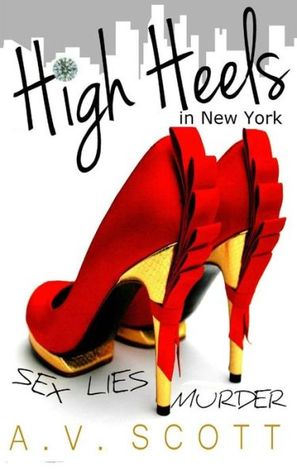 I actually feel really sad for the writer of this book because the reviews are just, well overwhelmingly negative. I can't lie it's a really undeveloped and confusing book and must admit I'm a little surprised the 1*'s don't trump the 5* but I guess we all like different things and that tends to be a good thing.
This is a book from a little while back but it's always been one that confuses me. It has so many 5* reviews on Goodreads but this book I really, reaaaaally struggled with. Maybe I'm the only one? Let me know.
You know it's sometimes fun to trawl through Goodreads and look at bad reviews, have we all done that? No? Oh just me – this one has got some of the wittiest responses. It's another book that completely confuses me in terms of the number of positive reviews; it was a struggle for me.
Another real struggle for me – a thriller book that just didn't really have the THRILL I needed and instead fell flat. It also had the annoying thing in crime books where I had no idea whether a character was male or female because of constant surnames and at the very end, the killer was someone I couldn't even remember. Just not worth a read.
Finalllly another book from my Kindle list – this book had a really good premise but didn't quite deliver. It tried to integrate too many plot bits and bobs and it just didn't connect everything together – overall a difficult book for me.
So there we go, ten books I tried to love but just didn't get. Most of them I actually got to the end of in terms of reading which I think surprised me but either way these are books that did disappoint me. If you've read any of these, or have comments on any of these let me know in the comment!