Helllllllllllllllllllllo readers, hope you're well! It's Tuesday which means it's time for another TOP TEN TUESDAY post *cheers.* The topic today is around the idea of characters you like but no-one else seems to or vice-versa but I'm sure I covered this subject with characters I love to hate. So, me being me, I've tweaked it a little bit and decided to do 'Popular books that I just didn't get (to avoid mostly repeating myself.) Some of these may be a little controversial – but we'll see how it goes!
The time travellers wife by Audrey Niffenegger
Every time I have tried to read this book I've failed miserably. There's something about it that just doesn't grab me and so I've given up on it multiple times now. I SO WANT TO LIKE THIS but so far I just haven't been able to. #sadface.
Notes from a Small Island by Bill Bryson
This one may come as a surprise – I've tried to read this book multiple times and I love, love, LOVE it for the first – 4/5 chapters and then I lose interest. I don't want to say how many times I've read the first chapter – but I've given this so many go's and for some reason it just never works.
The Hobbit 
by

J.R.R. Tolkien
Right, now, I've finally tried to read this (again) and after a couple of re-reads I've still failed! I know I don't really like fantasy books but I think it's time to put my Hobbit dreams to bed.
Enduring Love 
by

Ian McEwan
Right, so I read this book back at secondary school and I just didn't really get it; it didn't really appeal, I think mainly because I was kind of forced to read it. However, recently I tried again and still just couldn't get into it. There's just something about it that doesn't work for me.
Frankenstein 
by

Mary Shelley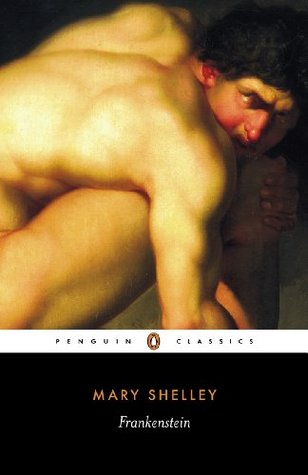 Gaaaaah going really controversial now. This is another book I read for A Level English and I may have disliked this even more than Enduring Love I'm sad to say. Something about the writing and the way we had to pick the book apart completely ruined it for me. Maybe one day I'll go back but I'm not quite ready to yet.
Nineteen Eighty-Four 
by

George Orwell

 
I've spoken about this before but something about this book just didn't work for me. I think it might be because it was really hyped up and then I left it too late and it just didn't appeal as much. I really like a number of other Orwell books but this one is unfortunately my least favourite.
Great Expectations 
by

Charles Dickens
Maybe just education enforced reading was bad for me but this one was imposed on me during university and was another terrible struggle. I was supposed to read the entirety of the book at least twice – I think I made it through four chapters. (I didn't fail the module – just want to point out.)
I Capture the Castle 
by

Dodie Smith
Another book I've been tempted to try again but every-time I've thought about it I just can't bring myself to do it. There's something so dull about this book I just can't, I just can't.
I've picked this one because although it's not a massively spoken about book it's one that I thought was okay – but appears that most people thought it was utterly awesome. It was a little bit interesting because it felt like a book that would be perfect for me but it didn't quite work for me.
Wolf Hall
by

Hilary Mantel
It makes me really sad to add this to the list because so many people adore this book but I still can't get into it. I've struggled so much with this and I still can't get through it. Slowly I'm thinking it will have to be added to the DNF list!
So there you go, ten books I think are mostly loved around the blogosphere that I just didn't really get. It might be that I enjoyed reading them but something didn't quite do it for me. Either way let me know what you think and comment me with all your wonderful lists!