Helllllllo readers, it's Tuesday the 1st of March! HOW IS IT MARCH ALREADY. Now, before anyone says anything I know that picking a Valentines day post is a bit of a cop out but, I haven't posted anything relating to Valentines and I kinda wanted to. I spent the weekend with the lovely T. We had breakfast in bed, then went for a wander, ate Mexican food and drank margaritas and finally went to see Deadpool which was wonderful. It ended with me crying my eyes out on the platform so that's embarrassing. (These are faces when asked about the ridiculous train prices.) So, basically – I'm going to list ten books if you're in the mood for loveeeee.
If you're yet to read this book I would definitely recommend picking up a copy. It's a beautiful tale of love, loss and moving on. It's one of my favourite love stories and I think it's beautiful. (On another note, it's one of the only book-film adaptations that I think is as good as the book.)
I haven't actually read this yet – but it's been recommended to me by soooooooooooooooooo many readers and I still haven't quite got it read. I will so I promise – and then we can discuss?
I allllllllways talk about my love for The Chocolate Run by Dorothy Koomson but I thought it was time to share with you another of her books that I adore. This is a lovely tale of love, loss and deceit written in the most beautiful style. If you're yet to read any Koomson then you need to.
First things first, I loved this book and I can't believe it took me so long to review this! It's been years since I read this and I might have to go back and re- read again! This is  stunning book full of beautiful moments and a wonderfully written relationship. It's one of those books where you shouldn't judge the book by the film – THE FILM IS RUBBISH. Read this instead.
Before any yells at me – this book has been on my TBR for over 8 months! And I STILL  haven't read it and yet so many people tweet/message/comment/text me telling me to get it read and review and have I. No, cause I am the worst for reading books on my TBR. This book however is (apparently) fantastic and definitely deserves a spot on my list.
The Last Letter from Your Lover 
by
Jojo Moyes
Recently my wonderful friend Hope suggested I read me before you by this author and seeing the film trailer I 100% need to give the book a read before we go see the film (Hope if you're reading this – me, you, food, wine, film, minstrels – what d'ya say?) I have seen so much recently about her recent books but this one is stunning and I barely see any reviews on the blogosphere – but it is a beautiful heart-warming tale.
So for this next book I wanted to include something a little 'alternative?' Okay, just not your sugar sweet romance- this book follows the relationship between Caleb Becker who left a party drunk, got behind the wheel, and hit Maggie Armstrong. As she begins to recover and he finds himself out of jail – shunned by society they find comfort in each other 'dun, dun, dun.'
Do you ever see the film of a book and think – hmm I wonder how the book compared. Was it better? Was it worse? Well this is one where the film is ALMOST as good but the book, still wins. It's a quirky, hysterical read and one that if you loved the film should find a copy of the book today.
Wolf Hall is a brilliant book from Hilary Mantel – but have you read an experiment in love? No? Well this book is an utter gem. Just go read it!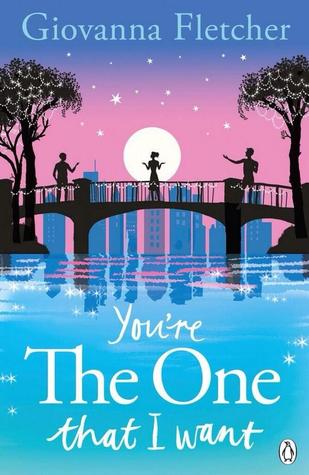 Another book that has feels like it's been on my TBR for forever. It's got so many wonderful reviews and it's just a stunning cover. I've been recommended it so many times, so maybe you'll get to it before me aha!
So there we go, ten books if you're in the mood for some romaaaance. Let me know in the comments if you've read any of these and whether you liked them or not!! Happy Valentines!