Helllllllllllllo readers, it's Saturday! I'm writing this in advance because I'm off to visit some of my best friends from home who I've neglected a little. Since the big move to London the weekends have been busy travelling up and down the country trying to squeeze in as much time as possible seeing each other. Today's review is a book that I read nearly a year or so but never got round to reviewing so today is the day – hopefully I'm somewhere drinking hella wine and eating too many Pringles.
On the brink of a life-changing decision, Alexis Fielding longs to find out about her mother's past. But Sofia has never spoken of it. All she admits to is growing up in a small Cretan village before moving to London. When Alexis decides to visit Crete, however, Sofia gives her daughter a letter to take to an old friend, and promises that through her she will learn more.
Arriving in Plaka, Alexis is astonished to see that it lies a stone's throw from the tiny, deserted island of Spinalonga – Greece's former leper colony. Then she finds Fotini, and at last hears the story that Sofia has buried all her life: the tale of her great-grandmother Eleni and her daughters and a family rent by tragedy, war and passion. She discovers how intimately she is connected with the island, and how secrecy holds them all in its powerful grip…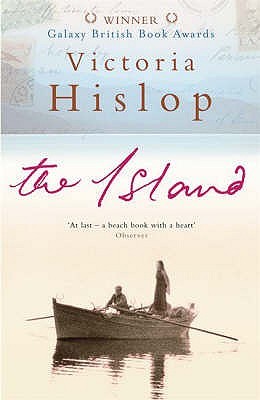 So, as the blurb suggests the book follows Alexis Fielding, a young woman who  wants to learn more about her Cretan mother's past, a past that she, at least for now has been unwilling to discuss. She travels to the Greek Island and meets with an old family friend who narrates the three generation of Alexis's family and the struggles in history they have striven through. See, the Island she then travels to is Spinalonga, where lepers, horifically, were banished to die – imprisoned away from the Cretan people.
The story mainly negates the stormy relationship between two very different sisters; firstly Anna who is equally beautiful and ambitious and the quieter more sensible and obedient Maria. However there a selection of exciting characters woven in; the lovelorn widower, the loyal husband, the lover. There is a real mismatch of characters. But it's the inclusion of the misunderstanding of Leprosy that really pulls the story together. Throughout we see the families of Crete terrified by the colony of lepers, with patches of angry skin and the painful deaths. But, to Hislop, Spinalonga becomes civilised. Yes, there are deaths but there are also marriages. Despite being held behind walls they have rights and lives to live and as we start to learn the family secrets it all comes to a head with the overturning of a devastating secret for Alexis and her family.
Yes, you could argue, and people have that this, despite it's pulling of well researched Cretan cultures, is a beach based romance, with doomed love, affairs, family secrets and the like. But, instead it is marred with the inclusion of an illness that not only debilitated physically but meant that they were excluded and prejudiced  – it makes the book so much more meaningful and deeper in context.
In terms of the writing style it is beautifully written – full of lovingly written with style and understanding. The Island and the history of her family are seamlessly intermixed which helps to transport the reader to another world. I really enjoyed reading from the point of view of Alexis and I found she didn't overpower the story but it is managed very well.
Overall this is a beautiful story from the historical fiction genre. It has a real story, delightful characters, and a really stunning but heart breaking story that I I just couldn't put down. I've seen negative review on Goodreads/the blogosphere but I honestly adored this and I wouldn't be surprised if you didn't to!
Linnnnnks
Goodreads