Helllllo readers, hope you're well – two books in one for you today which is always interesting. Some of you know that I adore Twitter and although I could definitely use it more I send the odd book/wine/food/hungover related tweet. I've been following Jessica and her wonderful fiance Pols on twitter for a little while and when I spotted that she had written a couple of short stories I thought why not get a hold of a couple and sit down to read. So I did, and this is what I thought!
The first time is a short story about a females first time – with the blurb simply stating that fact. The tale starts with a woman, dangling her feet thinking about the past. It's an interesting way to start the plot and definitely helped to create a sense of mystery. We follow the life of the female character and learn about the introduction of a male during her childhood. Innocently taken in by the parents the male starts to wreak havoc on the girl's life, taking liberties and treating her with contempt. Here we see the girl take her life in her own hands and the consequences in the future where the tale ends.
I guess the first thing to note is that this is a really short story which explains why there is a lack of names and has a basic build up. I did like the style of the writing – quite basic language throughout but also pinches of description woven in snippets to bulk out the tale. I thought the ending was a brilliant twist and definitely made me think – there's a mention of a pet which definitely made me go back and re-read once I made it to the end. It takes a dark turn which upon re-reading the book made me feel a bit of a chill. For such a short tale (4/5 pages) it does pack a punch.  Yes you could argue that it's simple and we don't have a lot of character profiling but it's a clever little story.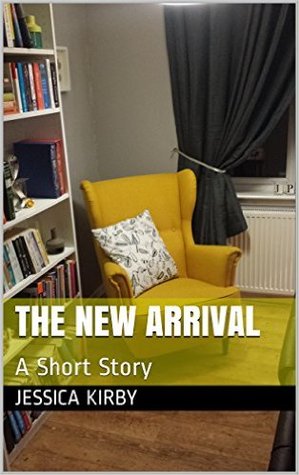 The second short story is called 'The New Arrival' and it follows the birth of a child. We see the persona go from the comfort of the womb, to the integration into a new family. I'm assuming this is a personal story because it definitely felt special or nostalgic about the feelings of family which made me feel real warmth. There is talk about the parents being married before but the feelings of family, making things work and growing together was beautifully built.
Once again it's a simple story, 4/5 pages isn't a lot to work with but it's a lovely little tale of love life and family. I would love to see this book worked into a series to find out more about the family and the child. See how they grow up together and the potential trials and tribulations that come with any family. For me, I kind of wish these books came as a collection into one book because they are so short. I would also like to read more from this author in a longer format of book – I can see real talent there but with something so short it is difficult to culture characters but I was definitely drawn in through these short tales and would love to read more. Additionally the first book I think could definitely become a longer tale and I would love to read more into and learn more about the main character.
So, overall I loved these books, I've spoken a lot about my three-month reading slump and these definitely helped me get back into reading. I wish they were a little longer of collaborated to create one book but overall lovely little reads that I really enjoyed!
Linnnnks
Pols Twitter – both are definitely worth a follow!