Helllllllo readers – it's Friday which mean it's nearly the weekend and that makes me toooo excited because I finally get to have a lie in and not wake up at 7am. I always mean to go to bed at a reasonable time but at the ripe old age of 22 I still can't quite manage my own bedtime. It seems a little appropriate that I'm going to answer The Bedtime Book Tag which I found on Tash's blog The Bookie Monsters. Such a brilliant blog that you really should follow – yes you should.  Without further Lizzy warbling onto le tag.
1. What book kept you up all night reading?

Just couldn't put this down if I'm honest with you – this was exceptionally good writing and the author gave me one of the most wonderful comments that when reading the review she had forgotten she had written the book and wanted to get hold of a copy which was just so lovely to hear. This book really was just that good – see for yourself here.
2. What book made you scared to go to sleep?
I didn't sleep easily for weeks after reading this book – it honestly terrified me so much I have not read anything from this author since because I just couldn't cope. I've bought this book to remind me how incredibly terrifying the human word can be but I'm yet to read it all the way through again.
3. What book almost put you to sleep?
At times I found this a really tedious y read; I just couldn't get into it and despite many a try this is a DNF that I don't think I will be trying again anytime soon.
4. What book has you tossing and turning in anticipation of its release?
*CHEAT BOOK.* I know this is out and has been since August but I haven't got hold of it yet and I am tooooooo excited to. If only I wasn't cutting down on spending this month – maybe someone lovely will buy it for me. *cough cough hint hint wink wink.*
5. What book has your dream boyfriend/girlfriend?
I couldn't just pick one but Nick from On Mystic Lake by Kristin Hannah is pretty goddamn delicious. Both utterly sweet and a hot mess he is just perfection. *drools*
6. What book world would be your worst nightmare to live in?
I can't decice whether this would really cool and exciting or utterly terrifying. I'm a real wimp so if everyone suddenly left to escape the glade I would really have no idea what to do. The unknown utterly freaks me out and I am terrified of the dark so would be terrible for me.
7. What book has a nightmarish cliffhanger?
Not quite a cliffhanger but it was left so creepily ambiguous that I was seriously freaked out by this. Pretty incredible ending but also horrible all the same.
8. What book cover reminds you of night time?
I guess this is just because it's a dark cover but I always think this cover is just a little dark and scary and that reminds me of nighttime. Scarrry.
9. What book have you actually dreamed about?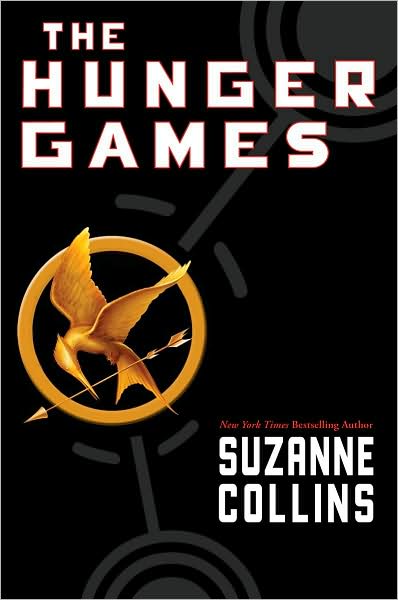 Yes it was terrifying, yes I met Katniss, yes it was awesome.
10. What book monster would you not want to find under your bed?

(Image: http://s1aughterh0use.tumblr.com/post/48702830896)
Hellllllla no. Aragog can stay away from my bed.
So there we go – the Bedtime book tag. I'm not nominating this time because I'm not sure who has/hasn't done it but if you would like to please link back in the comments so I can read your answers. have a lovely friday bookish bookworms.