Holla readers, it's nearly Autumn, my favourite time of year. Snuggly jumpers, woolen scarves, leggings with wooly socks, I can almost feel the cosy roll-necks, long morning cuddles and steaming cups of coffee drank whilst walking through crunchie leaves. GIVE IT TOO ME. But, before I get a little Autumn crazy, I need to have a list of books to get me through the colder, darker nights and that is today's post brought to us by the wonderful The Broke and the Bookish.
Girls in White Dresses by Jennifer Close:
I've been really hooked on 'reading lists' recently. Whether it's to read during your Twenties, during Autumn, or when you're going through a break-up I'm all for them. This book tells the tale of three females as they struggle with family trouble, career stresses and heart-break. The perfect cosy, female strong book for the Autumn.
MWF Seeking BFF by Rachel Bertsche:
This book is about a newly married lady, who realises she needs a couple of ladies as her besties. She goes on a number of friend-dates in the hope of finding her perfect BFF. A cool, cute read for the fall months.
What She Saw by Lucinda Rosenfeld:
I stumbled across this book on another blogging site and thought it looked brilliant. A mixture of breaking up, growing up and starting a new lease of life this is the perfect light-hearted read that I need after all those classics.
How to Lose Friends and Alienate People by Toby Young:
Ive seen a bit of the film but had never realised it was a book. I'm really interested to get this read because I've heard it's a really comical read; witty, ironic and very jokey it sounds right up my street.
The Sun Also Rises by Ernest Hemingway:
I have yet to read any of this authors books and after my classics challenge I think it's finally time to get hold of a book of his and tell you all my thoughts. Seen as one of Hemingway's main masterpieces and set at the end of WW1 this may just be perfect.
My Misspent Youth by Meghan Dunn:
This is a little different because it is more of a collection of non-fiction essays I guess. They talk of real life worries especially relating to young people and I think it would make a different book type to review on MLBB and to see if I enjoy it as much as I think I will.
Just Kids by Patti Smith:
*eee* really excited by this book, set in the 60's and 70's it really does make my historical fiction senses tingle. It follows the authors relationship with a famous photographer and the idea of a romance set in the era following the glitz and the glamour of said famous photographer it sounds just, perfect.
Playlist for the Dead by Michelle Falkoff:
Still on my TBR, still needs to be read, will be read this autumn finally.
All the Bright Places by Jennifer Niven:
This book is literally on every blog I read. I need to read it and get it reviewed ASAP.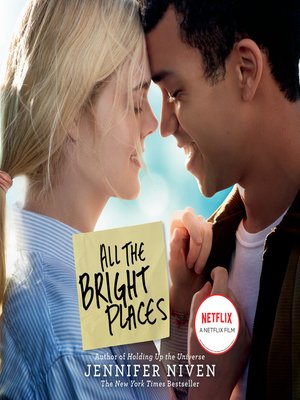 finaaaaaly
Aristotle and Dante Discover the Secrets of the Universe:
Not only a brilliant title but the story of growing up gay in the 80's and the exploration of sexuality and romances sounds brilliant. Right up me street.
Ten fantastic books, ten that will be reviewed, ten I need to buy now damn you bank balance. What would add? Which do you want to know more about? Let me know in le comments or tweet me @littlebookblog1.